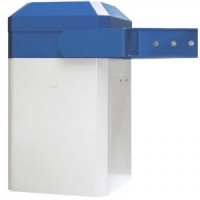 ELKA KOLOSS60-120 Electro-Mechanical Industrial Automatic Barrier

ELKA KOLOSS 60 - 120 aluminium high security automatic barriers.
Recommended for beams up to 12 metres in length at 100% duty cycle.
Barrier cycle speeds from 6 to 12 seconds at 100% duty cycle.
Ideal for securing sensitive sites and very wide road widths.