ANPR
Snap ANPR Monitors & Processor: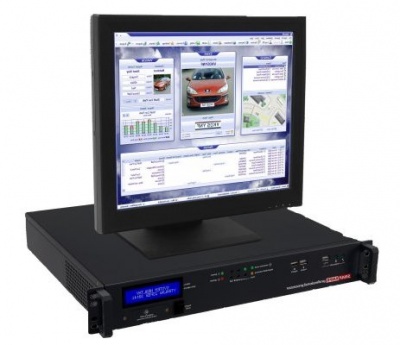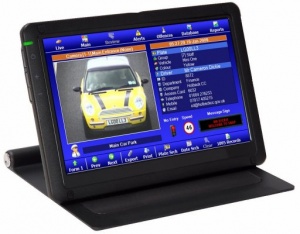 SNAP ANPR is a new vehicle recognition system that sets new standards in Automatic Number Plate Recognition. Building on our highly acclaimed recognition engine; which has been extensively deployed worldwide over the past 5 years, the new SNAP ANPR product range offers a wealth of innovation and is the perfect solution for any ANPR application from just one to over a thousand traffic lanes.
All cameras are linked to a dedicated ANPR Processor using our highly acclaimed full-motion ANPR recognition engine.

Download Processor Data Sheet
__________________________________________________________________________________________________________________________________________________________

This new range of standard and pro SNAP ANPR cameras set new standards in Automatic Number Plate recognition (ANPR). Whether you just want reliable license plate capture to record direct with a DVR or to exploit the full potential of this technology using one of our dedicated ANPR processors, these cameras are ideal. Easier to set up than many general purpose CCTV cameras these ANPR cameras offer a wealth of innovation and are perfect for any vehicle recognition application.
The standard Snap Shot camera is ideal for many short or medium range vehicle recognition applications. If you are unable to get the camera close to the target, just choose one of the long range cameras instead.
Combined units provide, Snap Shot Pro ANPR, overview and speed cameras. The Snap Shot Pro ANPR camera captures the licence plate perfectly, whilst a second, high resolution colour overview camera displays the vehicle detail and a third speed sensor accurately measures the speed of the vehicle. When used with SNAP ANPR processors, every vehicle record includes images taken from both cameras at exactly the same time. The result is everything you need to identify the vehicle. The cameras can be mounted together to form a single neat assembly, or they may be separated to provide slightly different views.
Whilst SNAP ANPR processors will calculate average vehicle speeds using two Snap Shot Pro ANPR cameras, there are many situations when only a single camera will do. The unique camera uses a speed sensor to accurately measure vehicle speed (5-120mph) at the time the plate is read. Ideal for a wide range of applications including traffic calming schemes and site safety.
All SNAP ANPR cameras include a sealed camera housing, pre-wired inter-connecting flexible steel conduit and IP67 junction box.

Download Standard Camera Data Sheet

Download Pro Camera Data Sheet
__________________________________________________________________________________________________________________________________________________________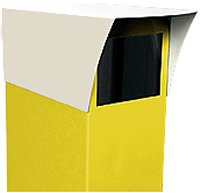 There are many situations where a standard camera is just not suitable, therefore we have developed the floor standing bollard camera for these applications. When vehicles need to be identified at a vehicle barrier or gate, the camera needs to be at low-level and on the unsecure side of the barrier in order to get a clear view of the license plate.
These bollards are made of heavy-gauge steel and now come with a 3 year anti-corrosion guarantee. They feature a Lexan window and a full height lockable rear door which provide internal access. There are no external fixings which results in a tamper-proof assembly.
An internal base clamp allows the bollard to be rotated before being securely locked in position. We recommend that a substantial concrete base is used and, where necessary, that steel or concrete bollards are used to protect the camera from wayward vehicles.
These cameras are available in both standard and dual versions and include all the standard features, including the quickset keypad for instant setup of the cameras, power pulse technology to ensure perfect plate illumination and video opt-isolation to ensure the images are not degraded by mains earth loops.

Download Bollard Camera Data Sheet
__________________________________________________________________________________________________________________________________________________________


Download Snap Kit Brochure